Is Your New Haven Home in Need of Fire Damage Restoration? SERVPRO Handles the Entire Process!
8/24/2022 (Permalink)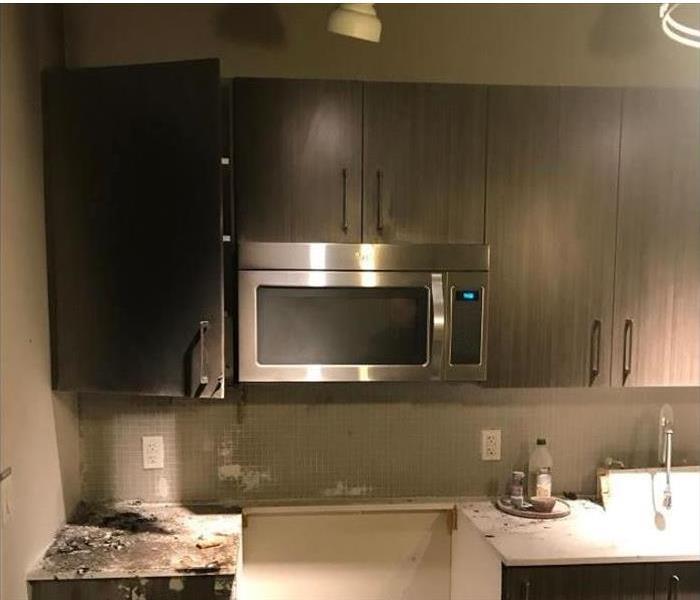 Not everything is a total loss after a fire. We are with you from start to finish - from debris removal to full restoration.
Preparing a Fire-Damaged New Haven Home for Full Reconstruction
Fire losses can leave a New Haven home disheveled and destroyed in many ways. It is the job of our experienced restoration professionals not only to take the necessary steps to restore the property as best as we can but to prepare the structure for the build-back and reconstruction to come. Many structure fires require repair and rebuilding, but this can only happen once our SERVPRO professionals have addressed the other immediate concerns of the property.
Airborne threats and debris are hindrances to the restoration of fire damage in New Haven residences. With advanced tools, equipment, and products, our technicians can record conditions during our initial walk-through to identify the specific practices and products necessary to return a home to its pre-damaged state. Fire effects can spread quickly between soot, odors, smoke, and debris. The proper steps taken early can help to reduce the severity and concentration of specific hazardous effects, primarily when structural compromise already exists.
One of the critical practices that must occur quickly after a fire loss is debris removal. Removing rubbish and the remnants of burned construction materials and contents can help to reduce the source of soot and odor circulation in the house. Our SERVPRO technicians can deploy air cleaning equipment like our air scrubbers and hydroxyl generators to trap particles and contaminants with the HEPA filtration system and noticeably reduce odors.
We take the initiative to prepare your home for the build-back and reconstruction it might need by performing controlled demolition. This practice not only exposes other areas of your house that could use restoration attention but provides a seamless transition between our mitigation efforts and the build back of our industry partner Connecticut Reconstruction Services.
Fires can be a devastating force for area homes that can leave structures needing immediate restoration and later reconstruction. Our SERVPRO of New Haven team can work to restore salvageable areas of the property while preparing destroyed areas for full-scale build back to come. Even with so many layers of fire loss effects, our technicians can make these disasters "Like it never even happened" by calling (203) 234-1100.