SERVPRO Remains the Choice Among Mold Removal Companies in New Haven
6/27/2022 (Permalink)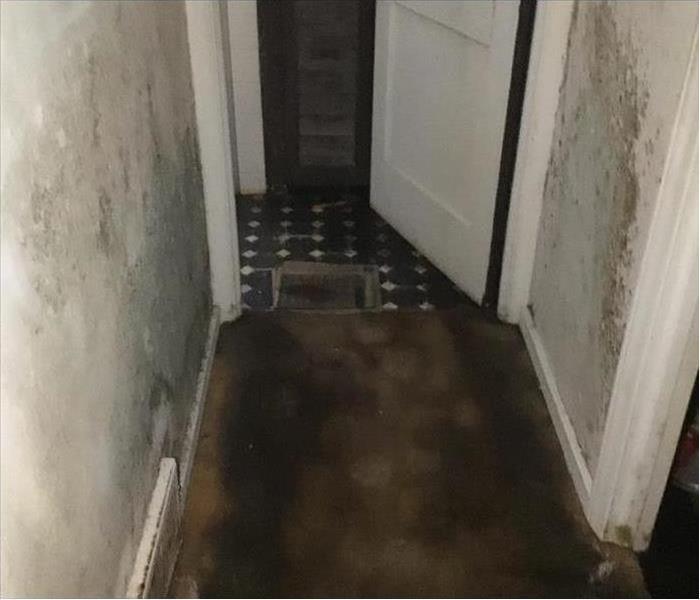 Mold remediation should be left to the professionals at SERVPRO. Their techs are IICRC certified for any size mold remediation service needed.
New Haven Residents Trust SERVPRO Mold Removal Companies
New Haven is one of the older settlements in the United States. The first notation happened in 1614 when a Dutch explorer stopped while sailing through the then-unnamed Quinnipiac River. Fast forward to 1637, and the early Puritan settlers from England arrived and set up homes alongside a creek, underestimating how brutal the winters would be for them. They named the township Quinnipiac after the local tribe that helped them during the first winter, and it got renamed New Haven in 1639.
The design of New Haven was groundbreaking. Based on how Romans planned cities, John Brockett's layout led to the township being dubbed the first "planned city in America." The plan split it into nine equal parts for organized development.
One of the greatest villains from the American Revolutionary period resided in New Haven. Benedict Arnold was a successful merchant and druggist in the town long before becoming infamous. After his mother's death, Arnold's father fell deeply into alcoholism and had to sell the family homestead to stay afloat financially. Once Arnold attained financial success in his business endeavors, he purchased the old homestead and sold it for a healthy profit. The reason for Arnold switching sides from the American patriots to support the Crown boiled down to a few possible reasons:
He was bitter at having been passed over for promotions within the military.
He was upset about his injuries in a battle that left him with one leg two inches shorter and in constant pain.
Arnold himself stated that he "married the wrong person." His wife Peggy was a supporter of the Monarchy.
Another notable New Haven resident, William Lanson, is sometimes mistakenly noted as a runaway slave. He was born a freeman around 1785 and, over just seven years, became the principal designer and wharf-builder. He created New Haven's Long Wharf, the longest pier in the United States at three-quarters of a mile in length.
Along with being known as "Elm City," the township had another nickname in the late 1800s as "the corset capital of the world." After the Strouse Adler Company set up a manufacturing plant and employed 1,200 residents, most of the workers were women. Another essential creation from this firm was the design of some first pizza boxes.
How Do Mold Restoration Companies Detect Mold in New Haven Properties?
By the time a homeowner in New Haven calls in mold restoration companies due to seeing signs of mold, there is a good chance a significant infestation has already set up home behind the scenes. Homeowners should always engage a professional service for the cleanup. Local and state laws may require specific inspection and documentation actions based on the structure's affected area's size.
SERVPRO's IICRC trained technicians utilize different testing methods to determine the presence of mold. The technicians can also engage a local industrial hygienist's services to perform air quality measures post-remediation to confirm successful efforts. Some lasting treatments to ensure the mold does not return post-remediation include:
Antimicrobial cleaning agents
Sealants
Abatement procedures such as soda and ice blasting for dried colony removal
SERVPRO of New Haven at (203) 234-1100 remains the trusted choice among mold restoration companies in New Haven.