Water Damage in New Haven Means SERVPRO to the Rescue
6/27/2022 (Permalink)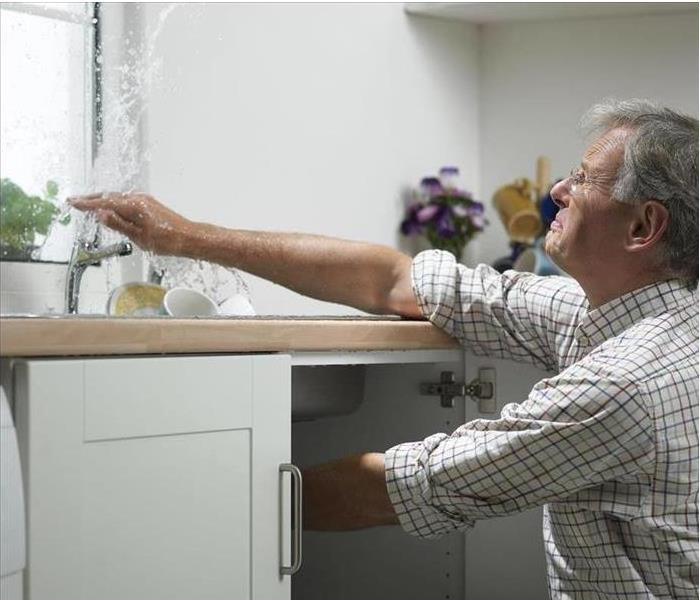 When you cannot stop water and it ends up all over your kitchen or bathroom, call SERVPRO to clean up.
When Water Damage Happens Under Cabinets in New Haven Homes
The two rooms in the house where most water damage happens are the bathroom and the kitchen. One thing both of these areas have in common is built-in furnishings such as kitchen cabinets and bathroom vanities. How does removal happen when this type of water disaster occurs in New Haven?
When water damage happens in New Haven homes that affect a room with cabinets, you need professional mitigation. That is when you call SERVPRO because our technicians come to the rescue. We scope the damaged areas in your home to track the migration path of the water using our moisture detection equipment. In most cases, the toe kick (the board around the bottom of the cabinet where it meets the floor) requires removal to allow for water extraction and adequate airflow for drying.
Equipment and Techniques for Under-Cabinet Water Removal
The floors and walls under cabinetry can be a challenge. There are sometimes multiple layers of sheetrock. Some cabinets have a backing material, while others are directly next to the sheetrock. Either way, extractor wands assist in the fast removal of moisture and help prep the area for the setup of air movers.
When a wall receives saturation, such as in the case of a pipe break or supply line leak, SERVPRO technicians often drill weep holes into the walls to assist with drainage and drying. In cases where the sheetrock has non-restorable damage, it is cut away to halt any further moisture wicking.
Specialized Drying Equipment Lessens Loss
The type of materials that make up the cabinetry determines how restorable the unit is. Composite or pressed wood tends to fare poorly upon extended exposure to water and can be a loss, while hardwood cabinets often have a better outcome to restoration methods. SERVPRO technicians use equipment such as the InjectiDry, a unique configuration of hoses that forces warm, dry air under the cabinets, wall cavities, and other compact spaces as needed to ensure they dry completely.
SERVPRO of New Haven at (203) 234-1100 has the equipment and experienced, certified technicians who can make the water damage in your home seem "Like it never even happened."