Our Certified Technicians Are Prepared For Your New Haven Flood Restoration Services
5/26/2022 (Permalink)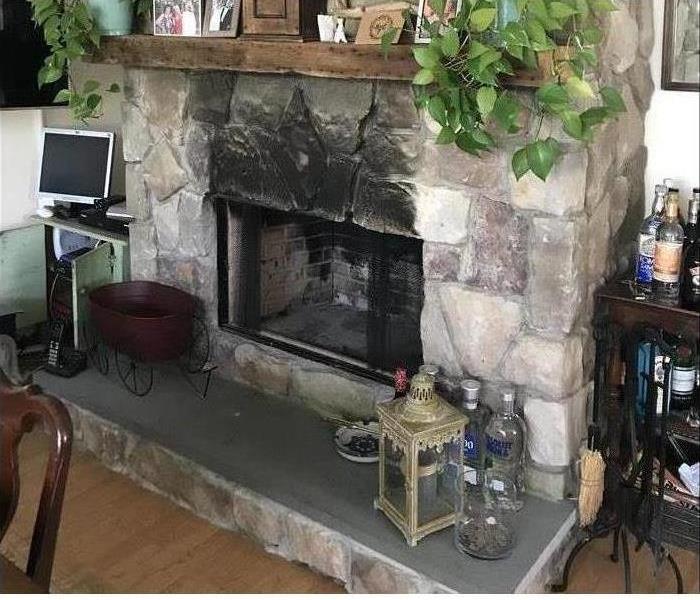 SERVPRO says to inspect your damper and flue at least once a year before the cold season arrives. We are here to help, call us 24/7.
Professional Flood Damage Management in New Haven
When heavy rainfall stresses storm sewers and residential gutter and downspout systems in New Haven, the result can be flooded lower levels, basements, foundations, or crawl spaces. Extreme weather patterns during the mid to late summer can result in many inches of rain falling in a short period. Repeated storms "training" rainwater over the same locale over hours or days expose areas to flooding. Our team can help you remove the influx and dry out your home to prevent secondary damage.
Flood Damage Takes Many Shapes
Flood damage in New Haven does not always stem from an overflowing waterway. "Flash floods" are a phenomenon experienced in many places when torrential rainfall collects on roadways or washes from elevations, acting like a creek or river breaching its banks. The effect is similar, with residences in the path vulnerable to inches to feet of water intruding, submerging crawl spaces, or filling the lowest story of a house with highly contaminated water.
Contamination Requires Professional Action
Relatively clean water is already incredibly damaging to conventional building materials. Porous structures crumble, wood warps, metals rust, and the stages are set for destructive microbial growth. When sewage, yard and road chemicals, organic debris, dirt, and a host of other solids and dissolved substances add to the mix, safety and other concerns increase. SERVPRO is poised 24 hours a day, 7 days a week, to assist members of our community in collecting, containing, and disposing of contaminated water fast, following local hazardous waste regulations.
Cleaning and Disinfection Using EPA-Registered Products
After containment and disposal of contaminated floodwaters, SERVPRO's Institute of Inspection, Cleaning and Restoration Certification (IICRC)-trained technicians clean the affected surfaces with products tested and registered by the Environmental Protection Agency (EPA). We also use EPA-registered disinfectants to kill and inhibit the growth of the wide range of pathogens that contamination can introduce into your home.
Efficient Structural Drying
After water removal, cleaning, and sanitization, SERVPRO technicians utilize principles learned during the IICRC-approved Applied Structural Drying (ASD) course. We measure moisture levels, establishing baselines that help us determine and work toward the implementation of drying goals. Heat and the action of air movers encourage absorbed water to vaporize. Then our high-efficiency dehumidifiers capture the moisture for disposal.
SERVPRO of New Haven is your resource when residential flooding presents a challenge. Call us at (203) 234-1100 to set up an evaluation after heavy rains infiltrate your home.