How Can SERVPRO Protect Water-Damaged Contents in Hamden Homes?
3/5/2022 (Permalink)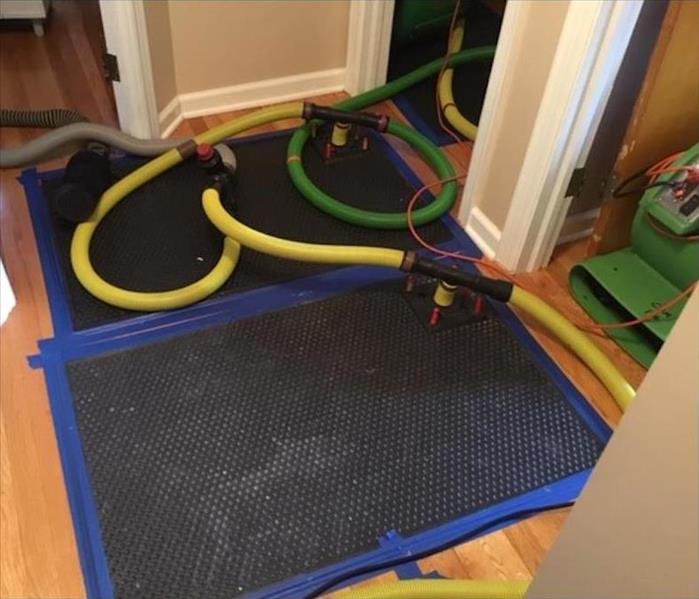 SERVPRO water damage restoration techs have all the equipment and experience needed for the service your property needs.
Our mitigation solutions prevent greater harm to the personal belongings of Hamden homeowners.
Between the time that a disaster impacts your home and when restorers first arrive, a lot of damage can occur. We prioritize a fast response after the first notice of loss to have experienced professionals available to help as soon as possible.
The Importance of Mitigation
Water mitigation for Hamden homes is critical because, at this stage, we introduce all of the initial restoration actions that make later recovery efforts faster and more efficient. We also prioritize the pressing concerns of the property that might cause irreparable harm, like containing moving water and protecting the contents of the house.
Keeping a Content Inventory and Damage Catalog
Personal belongings management is important when our team first arrives at water-damaged properties. So many of your contents and furniture in the home can be in harm's way, making it one of the focuses of our team to relocate at-risk objects to a safe place on the premises. We can also individually inspect items for damage and catalog these findings in a detailed account of the loss incident.
Off-Site Recovery Solutions
When contents become too heavily damaged to be protected by relocation, we must consider what is needed to clean them and restore them to their original condition. In some situations, our pack-out process can be the best option. We move items to our nearby SERVPRO facility for multiple advanced recovery solutions like:
Drying
Deodorization
Surface Cleaning
Because we are faster to disasters of all types and sizes, we are experienced with the necessary equipment and actions to help your property return to preloss condition. Water damage is one of the more common callouts for our professionals, so our SERVPRO of New Haven team stays ready to respond with pre-stocked production vehicles equipped with air movers, extractors, and other drying equipment. Call today at (203) 234-1100.