Why is Skilled Fire Damage Cleanup Best for Hamden Residents?
11/8/2021 (Permalink)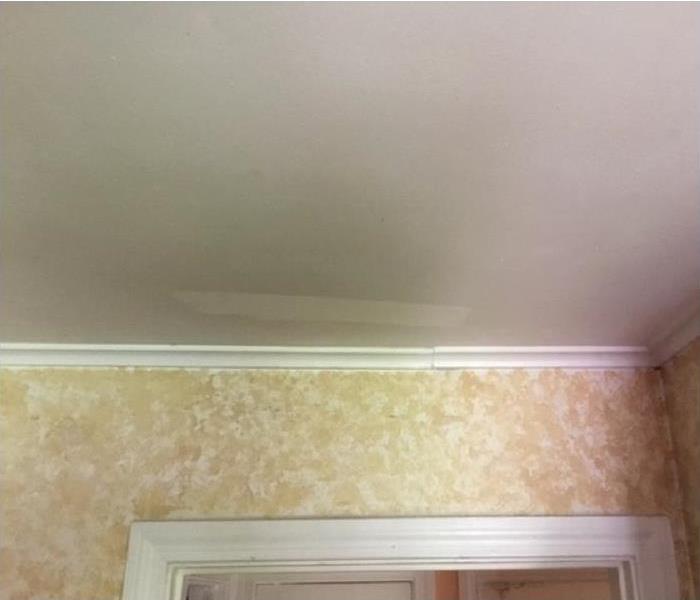 Smoke and soot residue is intrusive and corrosive. Don't DIY. Our SERVPRO team is trained and ready to tackle your damage.
All Fire Damage Calls for a Multi-Layered Approach – SERVPRO Has the Ability to Restore Your Hamden Property with Precision!
Anyone unaware of all that goes into house fire cleanup may think that material replacement and the use of odor-fighting products will suffice. However, there can be a lot of water and hidden moisture left behind from fighting the fire. Leaving that behind will not only cause secondary damage and foul odors, but you also run the risk of potentially harmful mold growth. SERVPRO takes a multi-faceted approach to all fire and smoke damage projects. We would love to let you know why you need us for your Hamden emergency cleanup!
Why not use household tools and cleaners for fire damage in Hamden? SERVPRO wants all property owners to know that smoke and soot residue is intrusive and corrosive. Leaving anything behind also leaves a lingering reminder of the event that took place. When you have a trained team like SERVPRO working on your house fire restoration, you can expect:
Assessment of all fire and water damage, allowing the crew to implement the best procedures and select the right equipment for the job.
Safe, careful removal and disposal of all unsalvageable contents and charred materials.
Pack-out services to remove items for off-site cleaning or storage for safe-keeping during restoration.
Professional smoke remediation, deodorizing, and cleaning to sanitize all surfaces.
Assistance with insurance-related paperwork to help you facilitate your claim.
No matter the project's scope, we can show you why SERVPRO of New Haven is the team to call when dealing with fire damage. Should you need us to come out for an assessment, dial (203) 234-1100.