Understanding Contamination in New Haven When Addressing Flood Damage Restoration
7/30/2021 (Permalink)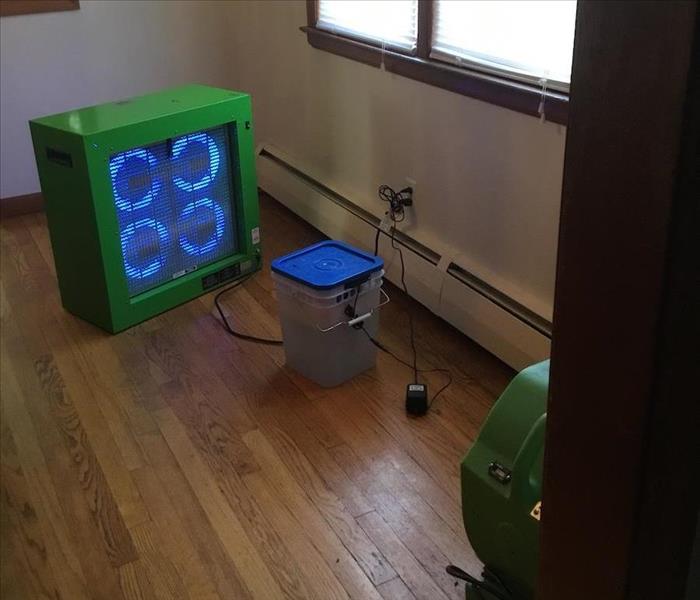 Storm damage restoration doesn't have to be a pain. SERVPRO has you covered from start to finish in all phases.
SERVPRO Assists New Haven Residents with Rapid Flood Damage Restoration After a Storm Comes Through
Any flooding situation can inflict tremendous amounts of water damage to your property. However, some flood situations after storms can be more dangerous than others. Floodwater gets classified in one of three main water categories, depending on the kinds of contaminants present. Whenever you need emergency services water damage assistance, the team at SERVPRO is fast to act to address basement flooding and other issues you may encounter. With one phone call, you will find out that We're Faster to Any Size Disaster!
When it comes to flood damage restoration in New Haven after a storm, our IICRC-certified team comes to your property to do a complete evaluation of all flood damage. It allows us to determine the best way to approach water cleanup and the types of contaminants involved. The categories of water include:
Category 1 – This is a clean water flooding situation, which often stems from burst pipes, a refrigerator line leak, or spilled water from an overflowing sink or bathtub. However, these clean water situations can turn into something more dangerous depending on outside contaminants getting introduced during the event.
Category 2 – This is a gray water flooding situation from a washing machine or dishwasher incident with partially contaminated water. These situations will usually have mild contamination but are not dangerous enough for the crew to consider it a biohazard event.
Category 3 – This is a black water flooding situation from outside floodwater infiltration, sewage backup, or toilet backflow. After a flood, SERVPRO is here for basement flooding cleanup, careful water treatment, and any controlled demolition necessary.
SERVPRO of New Haven is the team to call when you need prompt flood damage restoration after a recent storm. Reach us 24/7 at (203) 234-1100.