Can Professional Mold Removal Save Your Hamden Home from Repeated Contamination?
6/27/2021 (Permalink)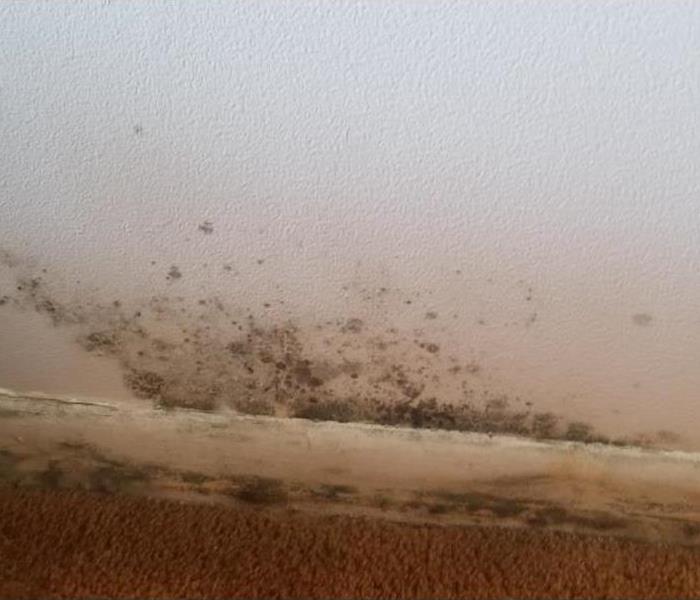 SERVPRO IICRC certified techs are trained and experienced in all phases of mold remediation. Call now!
SERVPRO Uses Strategies Based in Science for Mold Removal from Hamden Homes
Tackling a mold infestation by yourself is never a good idea. You can do more harm than good by taking matters into your own hands. It would be best if you had professionals who can handle current mold removal from your Hamden home and prevent any future infestations.
Mold removal from your Hamden home by SERVPRO experts involves multiple steps specifically carried out to limit the spread of mold spores. All mold, including the black mold, thrives in high humidity conditions. SERVPRO mold specialists use advanced equipment such as thermal cameras and moisture meters to identify the potential spaces for mold growth. We also use an instrument called a borescope during mold inspection that enables the technicians to visualize mold in hard-to-reach places.
What is the SERVPRO Mold Remediation Process?
SERVPRO technicians follow the guidelines of the EPA and IICRC when it comes to mold remediation protocols. Some of the steps that our technicians take during mold removal include-
Setting up a containment zone- It is crucial to establish a containment zone to limit the spread of mold spores.
Cleaning and Biocide treatment- The next step that SERVPRO techs take is to clean the structure and contents with a HEPA vacuum to eliminate any mold and their spores. The biocides are then applied to eliminate the remaining mold and prevent their regrowth.
Fixing the root cause- In most cases, the root cause of the mold is water damage. SERVPRO experts help you to identify and fix the water issues arising from burst pipes or leaking roofs.
Call SERVPRO of New Haven at (203) 234-1100 for professional mold removal in Hamden.