Stopping Problems Early During Hamden Office Building Water Mitigation
6/10/2021 (Permalink)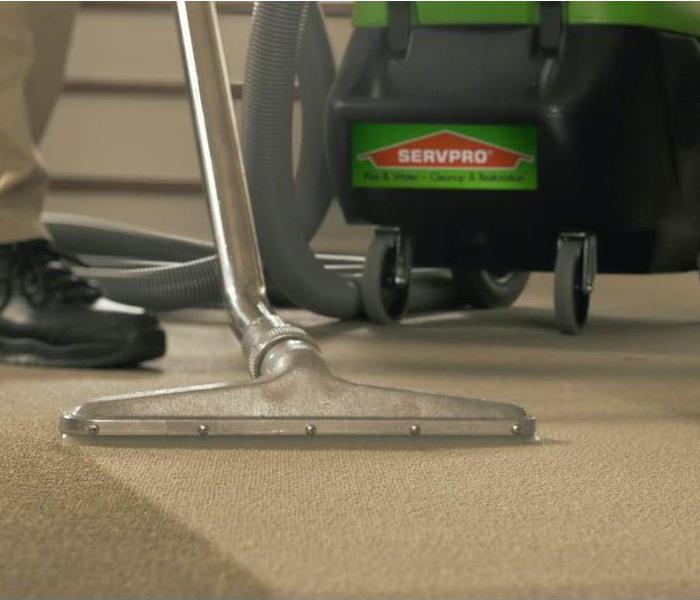 SERVPRO understands how important it is to get your business back in order after a water incident. Call us today at (203) 234-1100.
Heavy Extraction Pumps are Vital in our Water Mitigation Strategy for Office Buildings in Hamden
An emergency services water damage response may be crucial for keeping costs low with a water mishap. The faster you can place a call for help, the sooner we can finish the damage restorations.
SERVPRO responds quickly to every call about water mitigation in Hamden office buildings. When we arrive soon after an incident, we can often prevent additional costly effects such as mold damage from taking place. Many local offices contain ample amounts of carpeting, which can harbor microbial growth without rapid water extraction. Situations that commonly lead to this in commercial structures include:
Leaking Roof from Storms
Burst pipes and damaged water fixtures
Ceiling sprinkler activation
The key to our ability to stop the spread of damage through carpet is our inventory of portable extractors. SERVPRO technicians use these powerful pumping devices to suction gallons of water at a time out of carpeting and upholstery. To protect sensitive carpeting, we use a variety of suctioning tips and wands during this process. Many technicians also choose to carefully remove the carpet from its padding and treat these materials separately in the interest of speed and preservation of materials. The result of all this care is protection against many of the most destructive types of damage.
SERVPRO of New Haven responds 24/7 to local disasters. Call us at (203) 234-1100.