New Haven Fire Damage Spreads to the Attic
5/28/2021 (Permalink)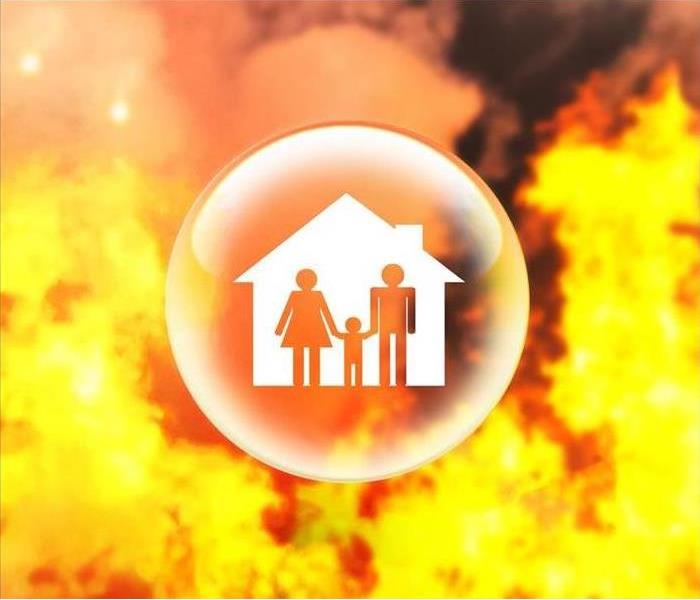 Our fire damage experts can have your home back to its original state, "Like it never even happened."
Many Attic Spaces Pose Problems for our Fire Damage Restorations in New Haven
Everyone knows that heat rises, but do you know what that can mean for smoke during a house fire? Smoke tends to find its way to the top of your house – including, in many cases, into the attic.
When we talk to people about fire damage in New Haven, they rarely even think about the possible effects on their attic. Most house fires are extinguished quickly, without visible damage to most parts of the home. SERVPRO technicians are experienced fire and smoke damage restoration professionals and do not overlook hidden problems. Some of the most common treatments we perform on an attic space include:
Smoke remediation
Cleaning and deodorization of stored upholstery and clothing
Organized move-outs of stored objects
Specialized treatments for insulation and rafters
Depending on the attic's size and the extent of the damages, SERVPRO technicians may need to implement all, none, or some of these interventions. Isolated fires in certain parts of the house may leave your attic pristine and in need of no further attention. Other fires can produce so much smoke that the time we spend in the attic may even exceed the time spent in the room of the incident. Whatever the case may be, the expertise of our inspectors and veteran technicians helps us tackle any problem.
SERVPRO of New Haven is a trusted local resource for homeowners experiencing fire and smoke damages. Give us a call at (203) 234-1100.