Can SERVPRO Protect Famous New Haven Eateries from Flood Damage?
3/23/2021 (Permalink)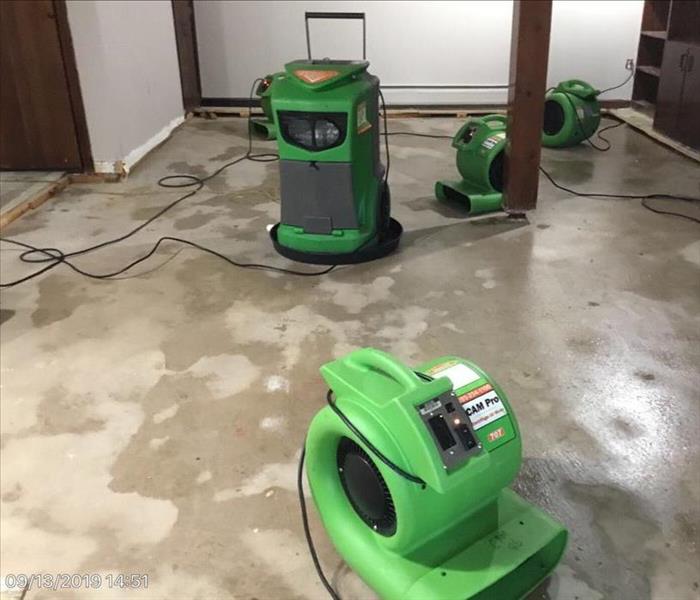 SERVPRO uses the latest technology and equipment when it comes to any kind of disaster restoration service.
Through water removal services and extensive cleaning, we can protect New Haven structures.
Unexpected flooding can result from multiple sources ranging from burst pipes to a leaking roof from storms. How our SERVPRO team handles these conditions can directly impact the time restoration takes and the out-of-pocket expense for the customer.
When flood damage in New Haven homes occurs, we can respond fast with efficient extraction and cleaning options. We provide the same level of care and consideration for some of the famous businesses and eateries that call the city home.
What Famous Restaurants Call New Haven Home?
There are hundreds of restaurants across the city, so there is a location to suit every taste. Because New Haven has been around for hundreds of years, surviving flood damage and fires, some of its longest-running restaurants and eateries have national or global acclaim. Some of these include:
Louis' Lunch (1895) – One of the remarkable aspects of this restaurant that first opened in 1895 is that it is accredited with creating and serving the first hamburgers on a menu in the United States, according to the Library of Congress. As the birthplace of one of the nation's most favorite entrees, there are no signs of slowing down for this little restaurant on Crown Street.
Miya's – While Miya's has only been a staple of the gastronomical scene in New Haven since 1982, this restaurant's origins are remarkable. Miya's is the first sustainable sushi restaurant globally, offering a wide variety of fresh daily options to hungry patrons appreciating the bounties of New England fare.
Frank Pepe Pizzeria Napoletana (1925) – New Haven is known for its unique take on pizza. Apizza, as it is called here in the city, can trace its roots to a quaint pizzeria and restaurant standing for nearly 100 years. Using coal or wood-fueled brick ovens, apizza is a thin crust delicacy that has made New Haven famous.
How Can SERVPRO Help Overcome Flood Damage in New Haven?
Flooding is an unfortunate inevitability for many homes and businesses in the area. As challenging and overwhelming as these conditions can be, our SERVPRO professionals' prompt response can overcome the initial threats to protect the property and its contents better. Water removal services often play a critical role in this regard, as pooling and direct exposure of standing water can allow for a rapid spread of moisture through inaccessible areas of the house that requires controlled demolition to reach.
Eliminating standing water from the property involves multiple tools and instruments in our recovery inventory, many designated for discharging water with debris and solids present. Some of these include:
Wet vacuums
Truck-mount extractors
Trash pumps
No matter how quickly flood damage develops, our SERVPRO of New Haven team can help with efficient water removal and cleaning strategies. Give us a call today at (203) 234-1100.