Water Cleanup Needs to Happen Fast in New Haven Homes
3/1/2021 (Permalink)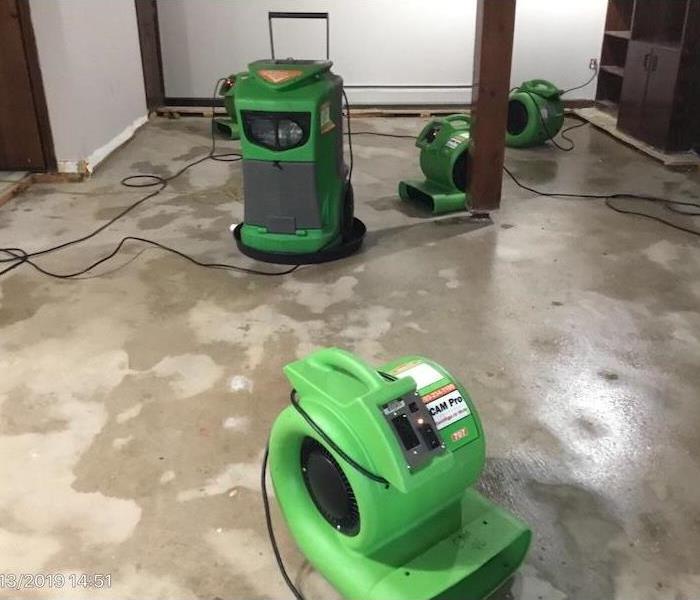 Water restoration is no easy task. SERVPRO technicians are trained and experienced with the job that is needed for your property.
New Haven Residents Rely on SERVPRO for Expert Water Cleanup
When it comes to water damage, the restoration process is often more than merely drying a structure. There may be problems with:
Water behind walls
Seepage
Warped wood flooring
Delaminated tile
Saturated carpet
SERVPRO handles New Haven water cleanup in an organized fashion, and it begins with testing the water. Treating water that has aged beyond 24-hours or has the potential to contain bacteria gets accomplished through professional biocides, and there are specific formulas developed for use on porous and nonporous surfaces.
Extraction is a phase of the restoration that typically gets extra attention as the more moisture that gets removed through the use of their equipment lessens the time needed to dry the structure. During this time, any ruined building materials such as sheetrock that wicked water gets removed through careful, controlled demolition only removes the damaged portion. The techs determine the location of moisture areas within the residence through the use of their scoping equipment that includes devices such as infrared cameras and probes.
SERVPRO of New Haven at (203) 234-1100 brings their years of experience and professional equipment to handle any size water cleanup in New Haven properties.