Fire Damage Restoration Happens Fast From SERVPRO in Hamden
3/8/2021 (Permalink)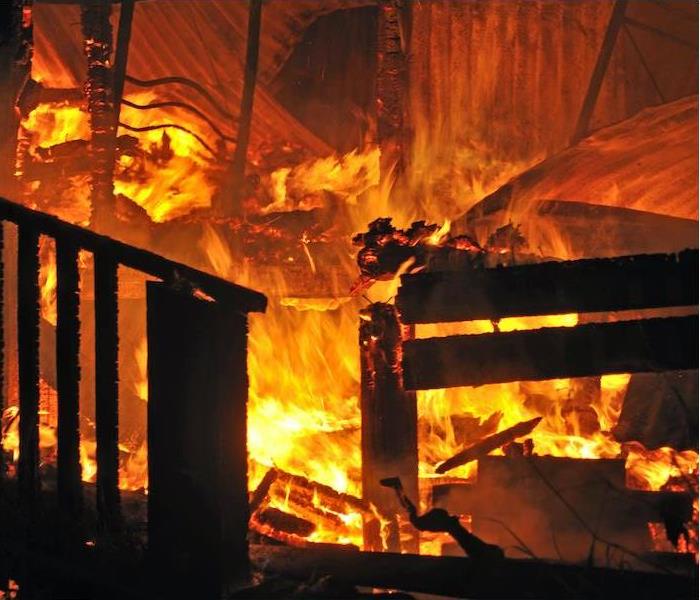 When a fire occurs you need the help of an experienced company. SERVPRO has the man power and experience for any size fire damage restoration service.
Professional Fire Damage Restoration Delivers the Best Outcome to Hamden Homes
There are numerous cleaning technicians for handling the removal of residues post-fire. The correct method and products get used to restore the article without incurring any additional damage.
Agitation methods get used in a large number of Hamden fire damage restoration jobs. This cleaning method means more than merely scrubbing a surface. SERVPRO techs use it in tandem with cleaning solutions to:
Dislodge soils breaking the bond with the surface
Water pressure is one type of agitation.
Air pressure, rotary brushes, and soda or ice blasting all work for this type of residue removal
When smoke residues exist in carpet fibers, the techs use steam cleaners that use hot water extraction to deliver both water and air pressure to knock the soiling loose and remove it. In cases where the techs need to remove wet smoke, the heavy, greasy nature of this type of residue often needs a solvent-based cleaning agent to force it to release from the surface or the fibers it is clinging to.
SERVPRO of New Haven at (203) 234-1100 supports the local community with all levels of fire damage restoration needed in Hamden properties.