Do Hamden Homes Always Require Professional Restoration Services After a Water Incident?
2/1/2021 (Permalink)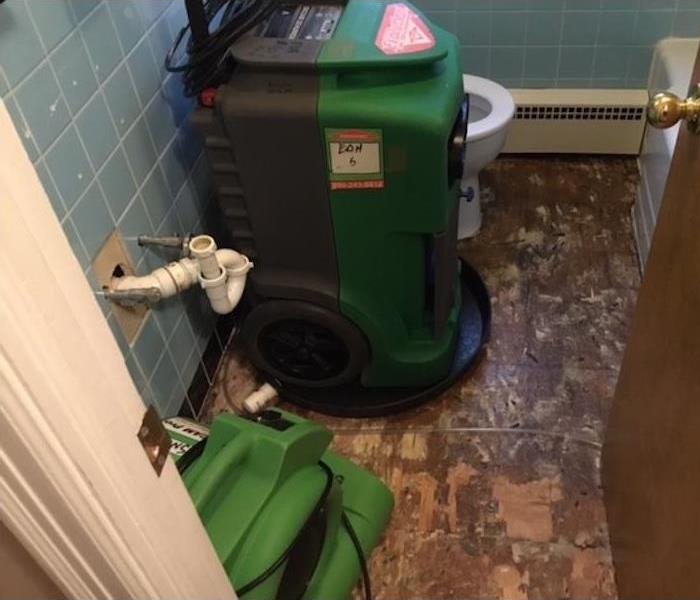 Water restoration should be left to the pros. Call SERVPRO for the experience and knowledge of a well rounded company.
Hamden homeowners can rely on SERVPRO to assess the extent of water damage in their homes.
Sometimes water incidents appear harmless, and homeowners rely on natural drying solutions to resolve them. However, whenever water seeps into flooring materials or affects dry-wall in a home, homeowners are vulnerable to substantial damage by-produce of prolonged water exposure.
To determine your risk factors and take swift action, rely on a professional team for an assessment. In Hamden, water mitigation services are our expertise at SERVPRO. Our goal is to ensure that water damage does not escalate into more significant issues, and we achieve it by focusing on the following-
Water extraction using state of the art equipment
Monitoring the progress of our efforts with industry-specific tools
Isolating damaged areas to avoid cross-contamination and collateral damage
Ancillary services such as dry-wall repair and move-out services can help protect your belongings and speed up the restoration process
Our quick response is possible thanks to our 24/7 hotline and expertise. Call us today at (203) 234-1100 and let SERVPRO of New Haven leave your home "Like it never even happened."