How Do I Decide What to Keep and What to Discard After a Household Fire in New Haven?
5/5/2020 (Permalink)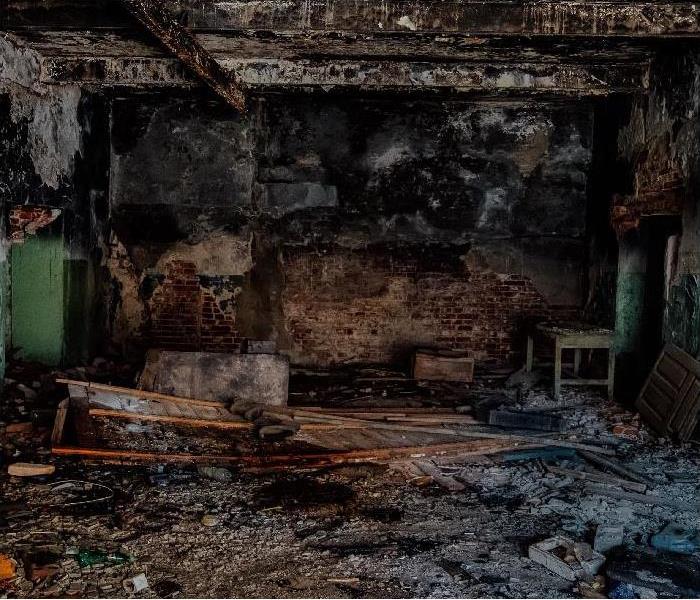 Call us at (203) 234-1100 to set our multi-discipline mitigation and remediation response in motion for you.
SERVPRO's Specialized Cleaning and Deodorizing Strategies Save Time, Expense, and Memories for Our New Haven Customers
The heart of every home is the family and friends finding comfort and security within the structure. Your priority when fire strikes are moving loved ones to a safe space. Then you must find qualified and compassionate professionals to transform the soot-coated surfaces, deep charring, filthy water, and other chaotic circumstances facing you back to "Like it never even happened."
?Should I Just Cut My Losses and Throw Everything Away?
The devastation of fire damage in your New Haven home affects not only the structure and fixtures in your home but also the furnishings, household goods, and personal possessions you and your family use and treasure. We have highly skilled technicians with decades of successful restoration on their resumes working to save your contents at our production facility as our onsite crews manage the challenges at your home.
When and Why Are Move-Outs Recommended?
Our dedicated move-out division uses SERVPRO's Contents Claim Inventory Service (CCIS) to provide a detailed inventory of all items we pack up and transport to our climate-controlled workspace. We move your possessions as quickly as possible after careful packing for two primary reasons:?
• Delivering the damaged contents to our team of experienced Contents Processing Technicians (CPT) for targeted assessment, cleaning, disinfection, drying, and deodorization

• Clearing the fire-damaged spaces in your home, permitting our Fire and Smoke Restoration Technicians (FSRT) and other certified experts to work unimpeded
What Resources Are Available for Packed-Out Items?
Unique and individualized approaches to cleaning, drying, and restoration include, among many others:

• Freeze-drying for wet papers and pictures
• Immersion and ultrasonic tanks to clean tenaciously adhered residues
• Small drying and deodorization compartments to increase efficiency
• Industrial washing and drying equipment?
Many years of experience in restoring contents in tried, true, and innovative ways make SERVPRO of New Haven a trusted resource after fire devastates a home. Call us at (203) 234-1100 to set our multi-discipline mitigation and remediation response in motion for you.
For more about New Haven click here.