What Equipment Does SERVPRO Use to Remove Smoke Odors in New Haven
3/9/2020 (Permalink)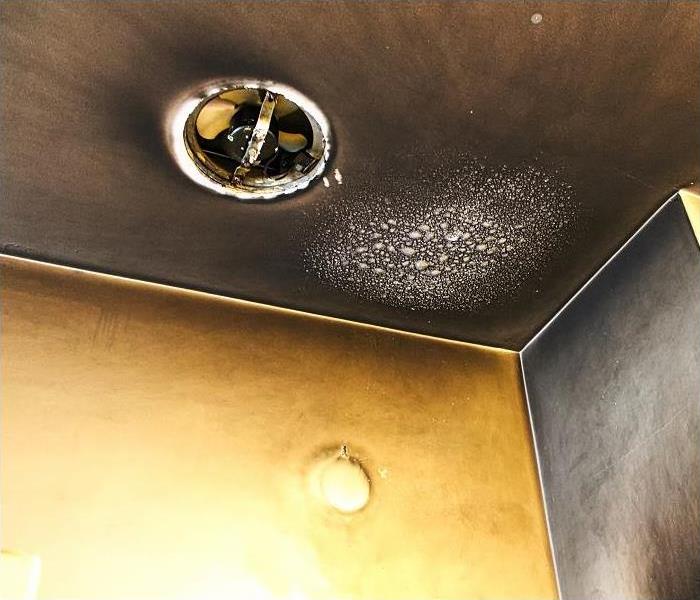 Fire damage, if not properly cleaned, can leave smoke odors. SERVPRO has the expertise to remove those odors.
How Does a Thermal Fogger Remove Smoke Odor in New Haven Homes?
Odor removal is an essential staple of fire recovery for New Haven homes. Though there are many deodorization tools that our company uses in fire restoration, few have the mobility or versatility of thermal foggers. As you might think, there are advantages and drawbacks to choosing this device over some of the other options that exist for our SERVPRO restorers, so understanding how it works. Its typical applications can help to showcase areas where you can expect to see it getting used.
Harsh odors can cause living with fire damage in New Haven homes unbearable, even when the other effects are not as challenging. The choice of using thermal foggers over other devices like hydroxyl machines or ozone generators is one that comes down to several factors. Choosing the deodorizing tool hinges on:
The space that must get restored
The presence of porous materials likely to absorb foul scents
The presence of people and pets in the restoration space
The severity of the odor concentration in the damaged region
Thermal foggers work by taking one of the SERVPRO-approved fire damage deodorization products and superheating it within the device to convert the solution into a fog. In a gas state, this neutralizing compound can easily penetrate damaged porous materials, contents, and open areas of the house.
The advantage of using thermal foggers over some of the other options is the mobility of these units. Because foggers are lightweight, they can travel quickly between areas in a house that require deodorization, unlike weightier machines like ozone generators. Thermal fogging machines are also safer to use in most applications because they do not require humans and pets to avoid the affected area. Ozone generators, while highly effective, are hazardous to the health of those directly exposed while the unit is running.
Deodorization is one of the mainstays of fire recovery, and an obstacle that our SERVPRO of New Haven team has overcome many times. We can utilize tools like our thermal fogging machines to neutralize harsh odors and make fire losses "Like it never even happened." Contact us today at (203) 234-1100.
More about New Haven.