When You Need Professional Cleanup Service In New Haven Call Our Experts
12/4/2019 (Permalink)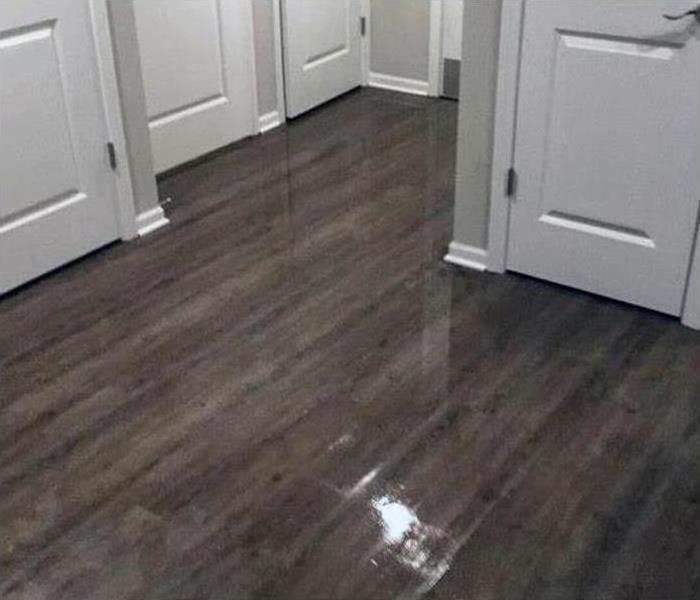 We are locally owned and operated and our experts have the training, equipment, and experience to restore your home 24/7.
SERVPRO Tackles Basement Flood Damage in New Haven
Many Connecticut homeowners may be considering remodeling their basement. On average, homeowners spend $62,834 according to 2014 figures. It is crucial to weigh this investment against the average losses from basement flood damage, which can be as much as $48,000.
If your New Haven residence requires rapid flood damage cleanup, an IICRC-certified SERVPRO crew is ready to take on the job. Both technicians and franchise owners alike receive extensive training in flood damage mitigation, as well as restoration of items whenever possible. Our emphasis is on your safety and comfort so you can enjoy your home restored to a preloss condition.
Preventive Measures for Basement Water Damage
Mind your water bill. While floods can be disastrous, other types of water damage can be easily detected by finding sudden increases in water costs.
Do routine maintenance. If you install a sump pump in your basement, you can minimize damage from flooding and other types of water accumulation to a certain degree.
Protect your basement. Measures like automatic dehumidifier systems, thermal insulation, and drainage systems are excellent ways to minimize the effect of moisture on your basement.
Install sensors. Having water sensors in your basement allows you to be alerted as soon as moisture is detected. Some water sensors are even able to turn off power and close valves to minimize damage.
Repair cracks. One of the most common ways water infiltrates basements is through cracks in the walls or foundation. If you see a crack, repair it, no matter how small it is.
How SERVPRO Can Help
When SERVPRO technicians come to your home, they can get right to work extracting floodwaters from your basement. One of the primary concerns after extraction and before drying is stopping the spread of microbes. There are several methods that technicians can use to mitigate damage and other risks from microbes, including EPA-registered broad-spectrum disinfectants, and controlling temperature, humidity, and pH levels. Vacuums with HEPA filters may be used to take care of airborne microbes that are as small as 0.3 microns in size.
Extensively contaminated materials may require removal, and what is safely salvageable in a flood situation can be disinfected and dried accordingly. Technicians can discuss the disposal of items with homeowners and insurance adjusters to keep them informed throughout the cleaning process.
SERVPRO of New Haven is a team you can count on to make sure your home looks, "Like it never even happened." When you need professional cleanup service, you can call (203) 234-1100 any time of the day or night.
See more about New Haven.